Hello my lovely readers. I hope you are having an amazing Thursday. You all know how much I love Fridays and Thursday means we are 1 day closer. Yay! We have definitely all heard about the much raved NAKED Palette and quite a few of us wish we owned it. Well, here is an opportunity to win one!
This long, lean, seductive case is packed with TWELVE gorgeous neutrals. Shades range from delicate champagnes to dark, gritty gunmetal, with names like Darkhorse, Virgin and Buck. We've also included a range of textures: everything from glitter to shimmer to matte.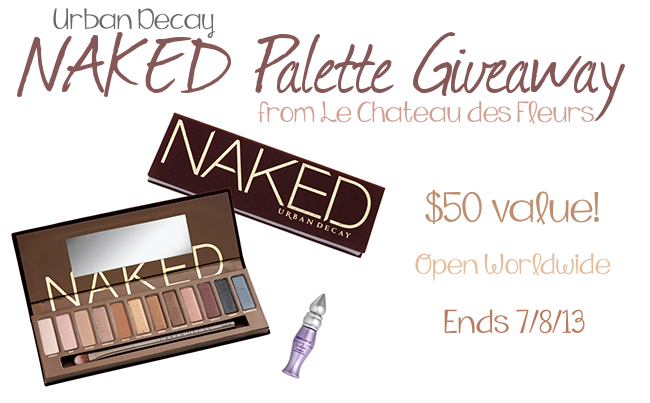 RainShadow Labs provides the highest quality wholesale cosmetics. They offer lotions, washes, cremes, candles, soaps, gels, essential oils and so much more.
One of my favorite products from RainShadow Labs:
AEWR Turbo Wrinkle Smoothing Treatment
The name says it all. If there is one turn back the clock product that every person over 25 with skin should have, this is it. Restore firmness, heal sun damage, increase hydration, erase wrinkles, smooth texture, nourish at the dermal layer, minimize irritation, increase skin brightness and even out skin tone.
Enter to win the Urban Decay Naked Palette:
Open worldwide. Ends 7/8/13. Entries will be verified. See Rafflecopter for full Terms.
a Rafflecopter giveaway
Enter these giveaways:
$400 in cash
Ad space + Target gift card
Best of luck everyone!